Hi, I'm Evan Brand.
I'm a Certified Functional Medicine Practitioner and work with children and adults Worldwide.
I've successfully helped 1,500+ clients improve their health complaints by finding their root cause.
My philosophy is to test, not guess.
My success rate is so good that I've been asked if my clinic reviews are fake! I assure you they are real. You can read those reviews by clicking the appointment button below.
I had to fix my health problems on my own after many doctors failed. This is how I'm able to help with complex issues that leave others scratching their heads. Additionally, I've taken hundreds of hours of rigorous functional medicine and nutritional therapy training.
Most people are sick and tired of being sick and tired before they get to me. I'm used to that pressure, but prefer you to reach out before you hit rock bottom. It's easier for both of us that way!
I'll actually listen to you. I'll help you make an effective health protocol based on the clinical information you and I find.
It's time to stop guessing and checking as you build a "supplement graveyard". Let's work towards finding and fixing the root causes of your health symptoms.
I'm grateful for the opportunity to help you take back your health.
Feel free to schedule a 15-minute complimentary call with my new client coordinator/Functional Medicine provider on staff who can determine if you are a good fit for care.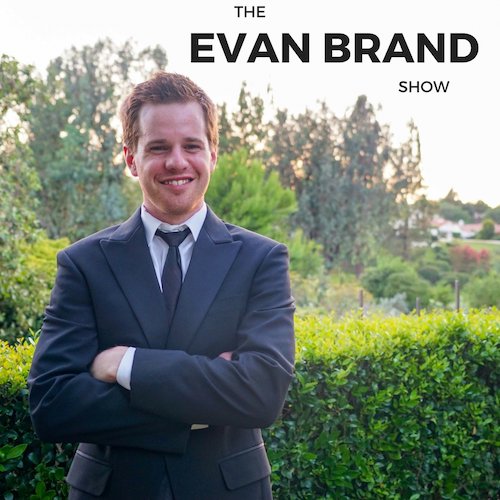 Professional Supplements & Labs
Client Testimonials
"Relief at last! I started working with Evan in the fall of 2017. I had lots of digestive issues, back, abdomen and chest pain as well as fatigue. After several lab tests it was determined I have Lyme disease as well as several co-infections. Evan had me take some herbs and supplements. After only a few months I was feeling almost like normal again. Evan is very kind, caring and patient. He truly listens and answers all my questions. I'm so happy I found him and will not hesitate to recommend him." -Denise L.
"I am not a person of many words but I like facts and the fact is that after 20 years of suffering from all kinds of digestive complaints, Evan was able to make them disappear within the first week of being on his protocol. I've spent thousands of dollars on naturopaths and MDs in US and Europe and none of them brought me any relief. Evan turned everything around in a few days just by proper testing and proper treatment. I am forever grateful." -Julia F.
"My son was suffering from terrible reflux and pain in his stomach. We spend 8 months and $5k working working with our GP and specialist to find the cause. The result was a generic diagnosis of IBS. They also told us to take him to a therapist because the condition was likely caused by anxiety. Thank God we didn't stop there. With two lab tests, Evan Brand figured out that my son has 7 different gut infections including a parasite. It was not in his head after all. I am so grateful we found Evan!" -Doug G.
After many years of suffering with misdiagnosed and improperly treated modalities by other so-called functional medicine doctors (those other people had doctor credentials - hard to believe) I finally found competent and knowledgeable practitioners working with Megan and partnering with Evan. Not only did everything make sense, given my knowledge and experience as a specialized kinesiologist for 20+ years, the explanations for how to proceed was clearly explained. I highly recommend them." -Ali B.